Apparently, this odd looking holder for the iPhone was unveiled at CES last week and I missed it. The device is called the Steadicam Smoothee and is from the company that makes the fancy mounts for cameras used to shoot movies and TV shows.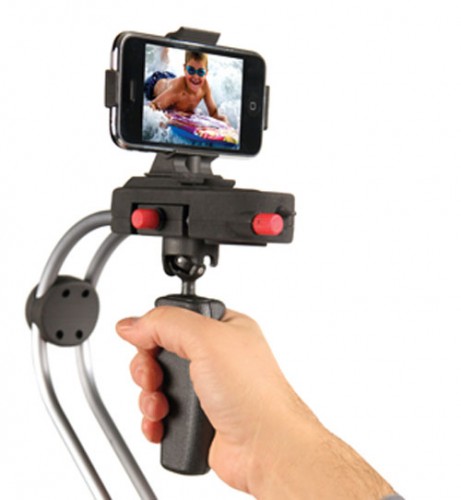 I have recorded video on my iPhone before and to be honest I am not sure the quality is good enough to warrant a Steadicam mount for the thing. If you like the idea of recording video with the iPhone camera and like the idea of holding a big, rather ugly mount to record with this may be for you.
The mount measures 14.5″ x 2.5″ in operating configuration and has a folding ergonomic grip. The device also ships with a DVD offering tips on how you can get the best quality using the gadget. Pricing is unknown, but the thing had better be cheap. If it costs too much you could just buy yourself a better video camera with shake reduction built-in.